Letters to Medford: A Play About the Past According to the Future (2016)
Written by Kyna Hamill & Directed by Wanda Strukus
If you missed this lively and local production in 2014, Two Roads Performance Projects is pleased to remount the play during the 100th anniversary of the Medford Historical Society & Museum. Letters to Medford is inspired by a "Letter to Future Medford 2055" that historian, Charles Brooks, wrote in his History of Medford in 1855. See MHSM transformed into a theatre as history and the present collide when Charles Brooks, Lydia Maria Child, and Lucy Osgood confront the archivist who wants to protect their history and meet Medford teens who remain anxious about what the future holds for them.
September 29-October 1 & October 6-8 at 8:00 PM
October 1 & 8 at 4:00 PM
Tickets: $15 for adults, $12 for seniors and students.
Location: Medford Historical Society & Museum, 10 Governors Avenue, Medford, MA
Featuring
Matthew Arnold as Rev. Charles Brooks
Melissa Bergstrom as Lydia Maria Child
Nicole Howard as Lucy Osgood
Joseph Juknievich as Adam, the archivist
Julia Talbot as Taylor
Molly Weinberg as Emily Hall
Email: tworoads.org@gmail.com for more information or buy tickets here: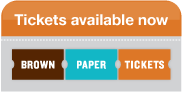 Letters to Medford: A Play about the Future according to the Past is supported in part by the Medford Arts Council, a local agency supported by the MA Cultural council, a state agency. It is also supported by Medford Historical Society & Museum. We are also proud to be part of Cache's Arts Across Medford Festival in October 2016.